Ideal Customer | Buying Behaviour | Marketing Strategy
About this event
Entrepreneurs, potential entrepreneurs, marketing staff will benefit from participating in this series.
Facilitated by Hayley Bohan, these online workshops will walk you through the process of identifying your ideal customer, researching what motivates their buying behaviours and creating a comprehensive buyer persona to use in all your marketing efforts.
The series include 3 one-hour online workshops + 1 hour of one-on-one coaching with subject matter-expert Hayley Bohan.
No matter where you spend your marketing time and dollars, to create effective marketing that drives buying behaviour you must identify and understand your ideal customers. You need to know more than just their demographics and your assumptions.
This workshop takes you from identifying who your ideal customer is to the primary research you need to truly learn how to motivate buying behaviour to creating a comprehensive buyer persona to use in all your marketing efforts moving forward.
Learning Outcomes:
Determine who exactly your ideal customer is based on four key criteria.
Discover what a buyer persona is and how you can use it in your marketing.
Discover the interview technique and questions you need to ask do you can identify the real triggers for your buyers
Research ideal clients on Social Media using the snooping technique to augment your primary research.
Interpret your research with your coach to create a comprehensive Buyer Persona.
Coaching hours (Add-on)
To deepen and customize your learning experience, and to give you opportunities to discuss your specific business concerns confidentially, you can access up to 8 hours of one-on-one coaching with the subject matter expert after the workshop.
To reserve your one-on-one coaching session(s), click on "ticket" and select the desired number of hours in the "Add-ons" section.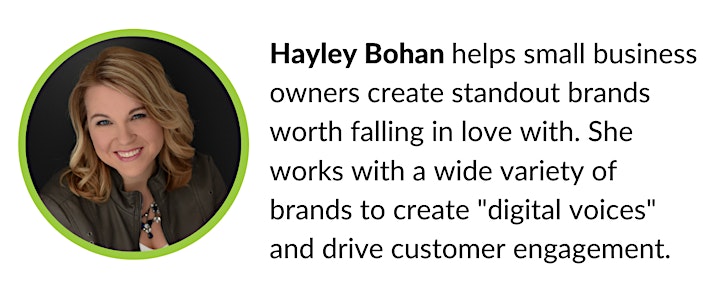 Open to New Brunswick organizations only. Helping you #getbacktobusiness: LearnSphere's ProfitLearn online workshops are being provided at a discounted rate, thanks to our funding partners.
These ProfitLearn online workshops are hosted in partnership with Women in Business NB. For more information, please contact jana.allainboudreau@wbnb-fanb.ca.